The Top Ten Reasons to Deploy FrameworX & FactoryStudio
…from the Edge to Enterprise
.NET updates install side by side on your computer and will never cause a lockup. Java updates will install over existing code which can lead to problems. .NET is closer to the Core processor and is blistering fast.
2. Stability, Security and Reliability.
Being a .NET-based managed code platform FactoryStudio will never cause a blue screen.
3. Unlimited and Cost Effective.
The only SCADA application that offers unlimited I/O connectivity, unlimited engineers working simultaneously on the same project, and unlimited runtime clients from one server… and at the lowest cost in the industry!
4. Easy and Intuitive Project Management.
Projects are stored in encrypted SQL database files which makes it easier and more reliable to be forward and backward compatible.
5. Wide Range of Device Connectivity.
60+ native protocol drivers included (PLCs, robots, DCS, and other intelligent devices), and they all run in .NET allowing a higher level of performance, security and isolation.
6. One-size Fits all Graphical Displays.
Develop in any resolution and display in any other utilizing the entire monitor without distortion. With legacy platforms you need to develop multiple screens – one for each possible display resolution.
7. Multiple monitor support on a single PC.
Tatsoft will populate multiple monitors easily.
8. Cross Platform Independent.
FactoryStudio runs on .NET, Linux, iOS, and Android.
IIoT powerhouse including MQTT and SparkplugB.
10. Historian connectivity.
Embedded and fully integrated Canary Historian and out-of-the-box OSIsoft® PI® connectivity. Connect to Asset Framework (AF), Event Frames (EF), Batching and Real-time Servers.
Hover mouse over the logos to learn more about the company!
Technology company, which manufactures industrial, safety and consumer products.
#179 on fortune 500 list. Rig Monitoring system, sending data from the field to centralized location.
Pharmaceutical conglomerate, its products are sold in more than 100 countries.
Rail Station Information Displays, Security, Alarm Monitoring, integrating customer developed .DLL files..
Food Safety Research Center. Salmonella and bacteria detection system interface, running natively on iPads.
#3 on the Fortune 500 list. On-Ship interface for remote suppliers to access individually protected data. 
Global company devoted to exploring oil, gas and energy solutions.
Pharmaceutical application incorporating out-of-the-box connectivity with OSIsoft PI with native iOS application running on iPads.
#213 on Fortune 500 List. Originally ran FactoryStudio from USB Drive, like Windows -version independence and true process control Client (not web-only). 
Used FactoryStudio for Building Automation systems at five arenas built for the World Cup in Brazil.
Nestlé SA is a nutrition, health and wellness company.
LIM systems with custom self-licensing operator interface projects to install on any system at any time.
One of the two largest steel manufacturers in South America. Energy Mgmt system using Redundancy. Interfacing several different PLC SNMP & manufacturer devices. Over 100K tags.
Tier-1 Automotive supplier using FactoryStudio as a plant-floor Operator Interface and SCADA system.
One of the two largest steel producers in South America. Plantwide-SCADA system.
#146 on Fortune 500 list. FactoryStudio OEE application on Packaging Line, with OSIsoft PI
FactoryStudio SCADA systems around the world for Hydraulic Pump and Valve Control for Subsea Pumping, Custom Test Stands, used in industrial applications as well as off-highway and mining.
Automotive plant-floor production interface for machine operators.
Operator interface on Mini iPads for control of interactive exhibits in state-of-the art museums.
Bunge is a Dutch multinational agribusiness and food company.
Devon Energy Corporation is a leading independent oil, natural gas exploration and production company.
ANGI Energy Systems is a North American company that designs and manufactures systems for compressed natural gas (CNG)
Raízen is the third largest Brazilian energy company by revenue and the fifth largest in Brazil.
Brazilian company that works in the construction, expansion and remodeling of water supply systems.
For 60 years, the Combustol & Metalpó Group has played a leading role in markets in which it operates, seeking to provide quality as its main goal. 
Mebrafe is a machinery company based out in Brazil.
Clariant AG is a Swiss specialty chemicals company.
One of the stadiums built for the 2014 World Cup.
One of the stadiums built for the 2014 World Cup.
The Hero Group sells products in the categories of food for babies and children, gluten-free products and items for food decoration in 150 countries.
The São Martinho Group is a Brazilian group that is among the largest sugar-energy groups.
Brazilian company operating in the areas of cosmetics, personal care products and environmental monitoring.
Agribusiness and fertilizers company.
Traditional brand of jams.
Ecolab offers water, hygiene and energy technologies and services for the supply and protection of clean water
Louis Dreyfus Company (LDC) is a global trader and processor of agricultural products.
One of the largest companies in the production and commercialization of phosphate and potassium combined.
Eurofarma is a multinational pharmaceutical company with 100% national capital, located in Brazil.
Company dedicated to the iron ore, copper and fertilizer sector.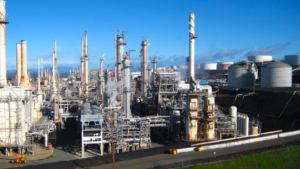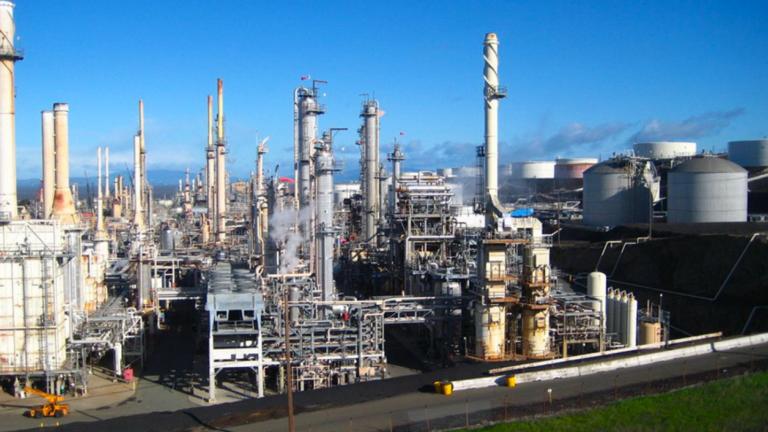 The Refinery had outdated legacy software and needed to update the interface to each of their systems with the latest proven design, better stability and reliability, that could provide high-quality graphics, high-speed data analytics and allow the operators, technicians and engineers to maintain a high level of confidence with the system retrofit.