Well Site Automation 2018
30 January – 1 February 2018
Houston, TX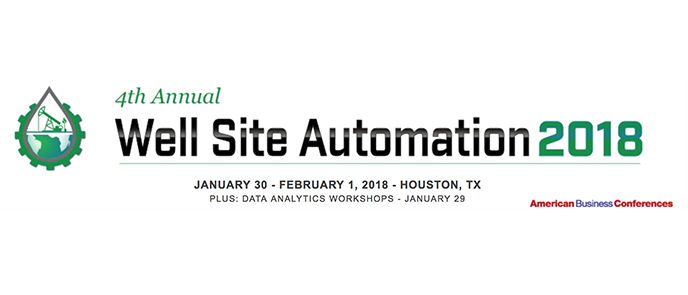 With a greater need to drive productivity and cost-efficiency from increasingly stretched well sites, the 3rd Annual Well Site Automation 2017 opened up the frontiers for more effective well site automation at every level of automation.
From entry-level Level 1, to intermediate Level 2 and 3, and advanced full automated Level 4 and 5 control, the 2017 conference moved away from the one-size-fits-all automation formula and delivered more structured, tailored value-driven automation lessons, starting at the well head and ending at the final stage.
With objectives from acquiring improved real-time data from well sites to developing more sophisticated communication networks, as well as how to set up and optimize monitoring, measuring and control systems, the 2017 's agenda was packed with practical case studies and discussions to drive automation further.
Now, American Business Conferences is proud to announce dates for diary for the 4th Annual Well Site Automation 2018, North America's premier learning hub for well site automation.