Tatsoft | Future SCADA Event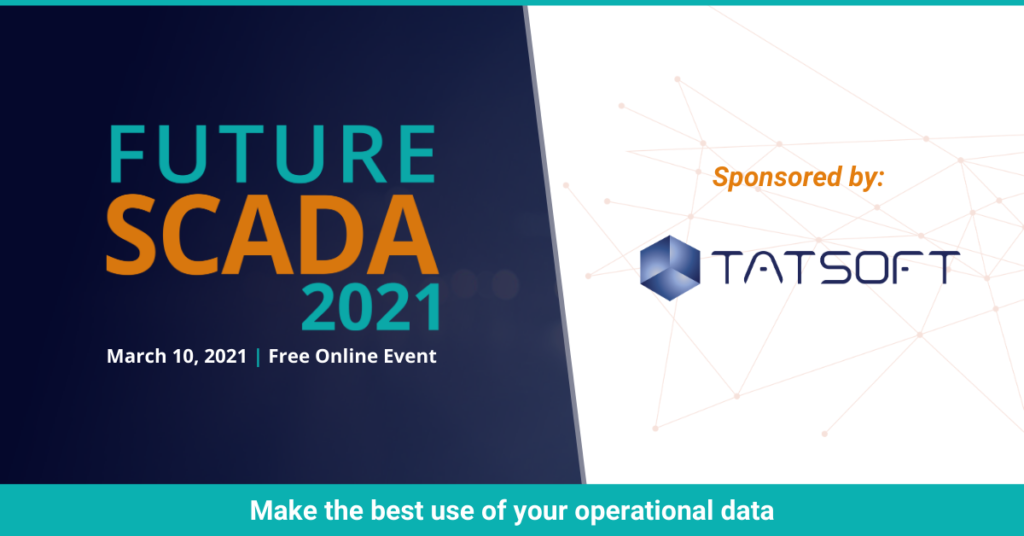 The global pandemic has forced industrial manufacturers to rethink their operations – ensuring they have the most agile platform that will deliver the right information to the right people at the right time, connecting every layer of your organization together to reduce operating expenses, accelerate production and make better, faster, more collaborative decisions.
Join us on March 10 at Future SCADA 2021 for insights from industry peers who will share how they are adapting – and redefining SCADA – in an IoT world.
With more than 4 hours of virtual and interactive content – featuring keynotes, panel discussions and Q&A interviews (all available post event on-demand) — there is no better place to gather the latest SCADA implementation, integration, and optimization information.
You'll learn about the strategies and tools you need to accelerate and benchmark your digital transformation including:
Intelligent SCADA: Defining your Future SCADA Roadmap
Choosing automation software with the capability to scale and meet your needs over time
Current SCADA deployment models and changes in requirements
How to expedite operator training and increase situational awareness with next generation SCADA design
The latest OT challenges facing SCADA
Understanding the drivers for a new SCADA system
Integrating SCADA with APM to optimise predictive asset analytics and maintenance
Effectively integrating SCADA data into an enterprise-wide data management system
Identifying your SCADA successes – and setbacks
Optimising system integration and leveraging the full suite of SCADA functionalities
Identifying the cybersecurity risks associated with an interconnected network